Looking for someone to help guide your business? We are committed to helping small businesses (and their owners!) succeed by saving our clients money, streamlining their financial systems, building the value of their business, and helping them successfully retire. But don't just take our word for it: read what our current clients have to say about our services.
---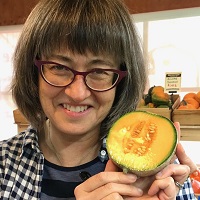 We feel so lucky to have one entity knowing both our business and personal finances, plus knowing us as people and where our values/priorities lie.
Not only does our business stay afloat, but we get retirement planning and security knowing our tax planning makes sense. It's an amazing holistic package deal.
Katy McCoy, Co-Owner, Chimacum Corner Farmstand
~ A local-focused grocery store featuring "Food From Here"
that's become the heart of a rural crossroads
---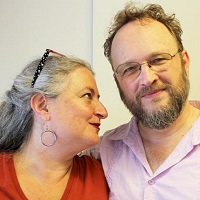 We rely on The Business Guides for all our financial needs: tax planning, retirement planning, and good advice.
We started working with Charley in 2006 [at the time, he was a solo accountant] when our previous CPA retired. We had no idea what a difference a good relationship with a good CPA could make to our business and to our personal sense of security.
We trust the team at The Business Guides to guide our direction and not to lose sight of the big picture, so we can pay attention to the details. Our regular planning meetings (first monthly, now quarterly) have helped us focus on marketing and growing our business while prioritizing our life goals.
Over the past decade, we have made huge strides toward funding our retirement and our children's education, and traveling more. This has been a relationship well worth the time and money spent on it.
Dena and Daniel Shunra, Owners, Shunra Media
~ Translation and interpreting on-site anywhere in the world in
German, Dutch, Hebrew, and English
---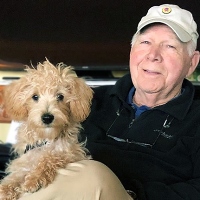 Not only is it accounting, it's advice. The Business Guides provides a reality check.
When my wife and I were looking at various options for our business, The Business Guides was very helpful in getting us to look at the long-term. They've helped us make decisions driven by economics, not ego.
Another thing that's important to me is knowing that my personal taxes and my business taxes are integrated. I feel that if an audit ever happened to me, I would have a great advocate on my side.
Howard Learned, President, Seacraft Classics
~ Custom yacht models for vessel
manufacturers and their customers
---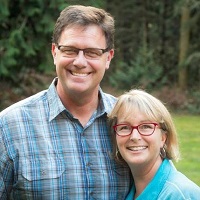 We feel quite confident that The Business Guides has the knowledge and experience to help us navigate through the many layers of financial structuring for our small business to become successful and stable.
It's comforting to be working with a team that has your back!
Crystal and Steve Craig, Brokers, Coldwell Banker Best Homes
~ Husband-and-wife real estate team
---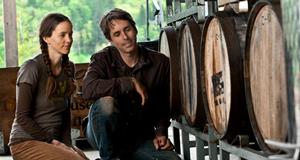 Whenever people ask me if I feel nervous about the financial risks we have taken, I say two things:
1. Every day we work hard enough so that we have confidence in claiming "No one can say we didn't try our absolute best to make this work." In giving this our ALL, we are hoping to live up to our own vision for a thriving, rurally-based, agriculturally-rooted, sustainably inspired enterprise while also making good on the pledges of support we have received from our community.
And I say:
2. We are working with The Business Guides team and they are watching our backs to help us make smart business decisions!
I want you to know how important it is to us to have the coaching and technical insight you offer. It gives us a great feeling of security to have your minds involved.
Crystie Kisler, Co-Owner, Finnriver Farm & Cidery
~ Craft cider and fruit wines developed from 80 acres of organic
fields and orchards in the Chimacum Valley