As part of our commitment to helping small businesses (and their owners) prosper, we offer complimentary business owner education both for our clients and for the public.

Small Business Seminar Series ~ Thanks for a great run!
---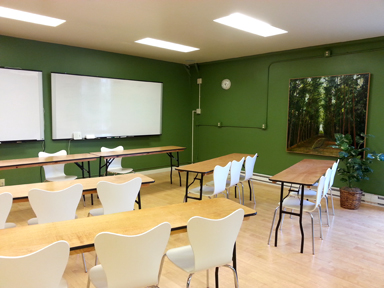 Each fall, we offer our popular series of free seminars for small business owners. Experts in business consulting, accounting, insurance, financial and life planning, and banking present on the most challenging topics facing small business owners.
Subscribe to our mailing list to be notified as soon as this year's seminars are scheduled, so you may register before they fill.

2018 Seminar Offerings
Tuesday, October 9, 2018 -- The Ins and Outs of Small Business Health Insurance
Kristin Manwaring, Owner, Kristin Manwaring Insurance​
Jennifer Jenkins, Licensed Agent/Agency Administrator, Kristin Manwaring Insurance
Clayton Simundson, Employee Benefits Consultant, Unum

As a small business owner, you have several options regarding health insurance for owners and employees. Learn how the latest changes in health care law impact your insurance options, and explore creative solutions for offering an attractive benefit package that is still affordable. By popular demand, this seminar has been offered several years in a row. -REGISTRATION NOW CLOSED-

Tuesday, October 16, 2018 -- De-Mystifying Online Marketing: Build It, Scale It, Optimize It
Mark Rose, President, Finsquared

Online marketing is a big challenge for small business. Where do you start, how do you find the time, what's the benefit? In this seminar we will present a 3-step road map for businesses of all sizes to engage with current clients, find and nurture new prospects, and reach a targeted audience through online marketing. -REGISTRATION NOW CLOSED-

Tuesday, October 23, 2018 -- QuickBooks DIY Best Practices for Small Businesses
Lucianne Pugh, Accountant, The Business Guides
Sarah Hadlock, CPA, CFP ®, Vice President, The Business Guides

Better books lead to better business decisions. We'll share tips on how to utilize your bookkeeping system to run your business based on good financials. We'll show specific examples of what to do -- and what not to do. Geared for do-it-yourself QuickBooks users. -REGISTRATION NOW CLOSED-

Tuesday, October 30, 2018 -- Creative Exit Planning Strategies for Your Business

Charley Kanieski, CPA, President, The Business Guides
Sarah Hadlock, CPA, CFP ®, Vice President, The Business Guides

You've worked hard to build your business, but now you're thinking about an exit plan. Finding a buyer isn't always easy, so we'll share some of the more creative strategies for successfully transitioning to new ownership. We'll help you see how the timing of your exit, the valuation of your assets, and your plans for the future all fit together. -REGISTRATION NOW CLOSED-
How to Register
The 2018 seminar series has concluded. Thank you for your interest, and watch for next year's line-up in Fall 2019! Email shelly@thebusinessguides.com with any questions.
All seminars are held Tuesday evenings from 5:30 - 7:30 p.m. at The Business Guides' upstairs classroom, located at 1005 Lawrence Street in uptown Port Townsend, WA.

"The Business Guides offers a huge gift to our community by organizing and hosting these seminars. The class I attended was robust and informative, with relevant examples and engaged attendees who added their personal expertise to the conversation. Thank you for providing such a rich and worthwhile experience."
Nicki Hopkins, Business Manager, Port Townsend Sails
~ Building the best offshore cruising sails since 1978,
in the Sail Loft at Point Hudson Harbor
Small Business Lending Library
---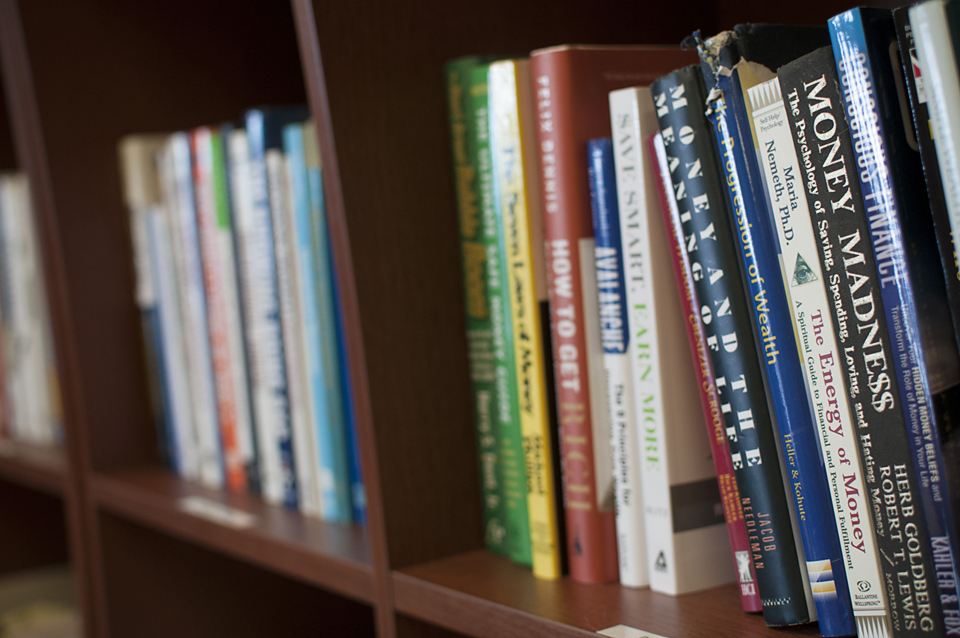 We have hundreds of titles on a wide range of topics — hand picked for our clients and available for check-out.